BE THE CHANGE!!! Help Paint The City, Paint The Schools!
Paint The City will be focusing their year on painting inspirational murals inside and out of our Chicago school classrooms. 100% proceeds will go towards our efforts to create a more mindful environment for Chicago school kids.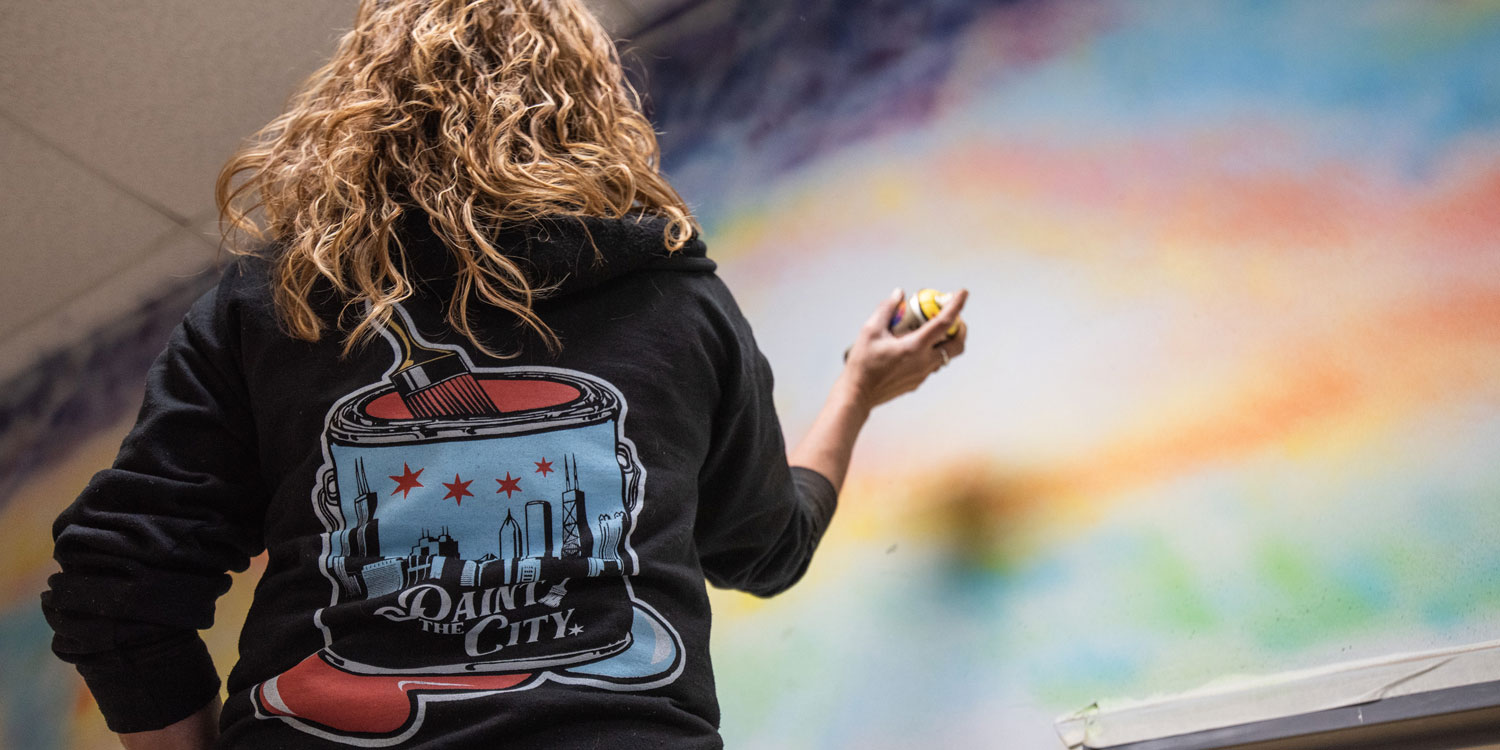 Paint The City is excited to continue our "Help Paint The City, Paint The Schools" campaign. We have been dedicating most of our initiative this year to keep painting inspiring and impactful murals in schools whose communities are most in need. Our campaign mission is to create murals both inside and outside that resonate with the students and their neighborhood. Through our dedicated efforts we have raised over $60,000 for our classrooms and to financially support artists. Our program has now reached almost 10 schools and has grown to an After Schools Matter program.
The purpose of this campaign is to bring brighter, stronger and more positive environments to the kids and their classrooms. Paint The City proved last year the powerful impact public art can have on a community. We have seen its presence within the schools has an extremely significant impact on the youths mindset, behavior and learning abilities.,br> Paint The City has over 50 artists from different Chicago communities that have helped spear this beautiful campaign and carry out its mission. Each school's faculty and youth work closely with Paint The City artists making sure their voices are strongly seen within the artwork.
We hope to keep up this yearly project to continue healing the city through art.
Schools We Have Reached: Morgan Park High School, Excel Roseland, Excel Englewood, Brenneman Elementary Association House, Clemente High School, Tanner Elementary, Nicholson, MLK College Prep & BUILD Chicago.
Please contact Missy Perkins or Barrett Keithley at [email protected] with questions or how to get involved. Donations can be accepted through our website https://paintthecity.net